Enjoy Outstanding Flower Delivery in South East London
Fast delivery to your doorstep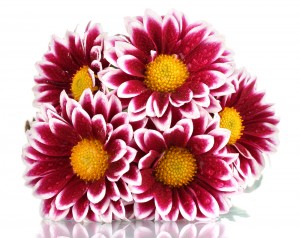 Fast flower delivery in South East London is one of the things we pride ourselves on – we appreciate that when you order and send flowers online you probably need them to arrive at a certain time, for a specific reason. That is why we are committed to making sure your flowers always arrive on time wherever they need to go. We even offer next day flower delivery for those times when you need super speedy bouquets. Just order today to select your bouquet, personalise it, and tell us where and when to deliver it, and we'll handle the rest. We even offer same day flowers at low cost so why wait? Place your order today!

Unparalleled floral arrangements

You want something special for your special event or special someone, we totally get that, and that is exactly what we offer. Our floral arrangements are anything but standard, we don't just offer any old thing you might find at the supermarket, we create truly unique arrangements that are designed just for you. We have the best team of florists in South East London who go out of their way to create special bouquets for our customers, and who have actually won a number of awards for their outstanding work. When you want something truly special, we are the only place to go.

Exotic array on flowers delivered to any address in South East London

If you are looking for something a little bit unusual for your flower delivery then we are only too happy to help. We have one of the largest selections of flowers available anywhere in the UK, and love being able to show them off in our floral arrangements. From unusual colours of 'classic' varieties, to some truly extraordinary varieties you won't find anywhere else. We are extremely proud of our collection, and when you want flowers delivered that really make an impact, we are here to help. Give us some guidance on what you're after and we'll create a bouquet that we guarantee you'll never have seen before.

Total Control over your flower delivery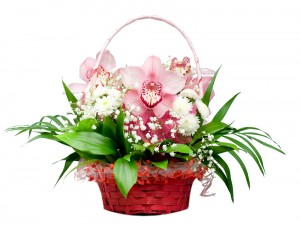 With our flower delivery service we want you to know that you are in charge. From the moment you send flowers online you have complete control over everything we do. If you know what varieties you'd like to include you can tell us, or if you know the colours you want, but perhaps not the actual flower, you can tell us that too. With us you can also personalise any messages to go alongside your bouquet, and you can of course tell us exactly when you want your flower delivery and where. With us, you are in control.

Seeing all there is to see in South East London

Of course when you visit South East London you might feel pulled between the attractions of the east and the attractions of the south of London but did you know that South East London has a number of top attractions itself. In fact it's got some of the best and most popular things to see and do in London including the Imperial War Museum, the iconic London Eye, and Houses of Parliament, the Royal Museum of Greenwich, Tate Modern, and the Emirates Cable Cars. With such an array of museums, entertainment, and activities, most people find they never even have to leave the south east to stay entertained.

Florists supporting you from start to finish

Wary about ordering from online flower shops? Worried about not having the support you'd get if you visited a physical shop? While we fully understand your concerns, it's not something you need to worry about with us; just because you are ordering online doesn't mean we aren't here to help. You can get in touch with us at any time to ask questions, make amendments to your order or share feedback. You can contact us online, over the phone or via social media, and we'll always get back to you. We don't just offer cheap flowers in South East London, we offer a quality experience!