Find the Perfect Flower Delivery in Central London
Unique bouquets made just for you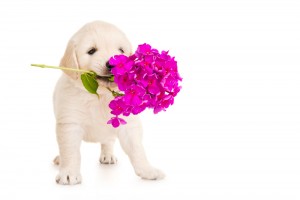 One of the best things about our online flower shop is that we don't do 'standard' bouquets; everything we create is always unique. From the simplest bunch of 'thank you' flowers to an extravagant arrangement for a wedding or other big event, everything is made from scratch. This means that when you use our flower delivery with us, you know you'll be getting something truly special every time. And that's the case whether you want to design your bouquet yourself, or if you just want our team to do it for you, we always make it special to you.
Delivery when you need it
Our flower delivery service isn't just one of the top rated in the local area because of the amazing and unique bouquets we deliver, it's also because we are able to offer next day flower delivery in Central London, so you can get your flowers when you want. We know that sometimes you need flowers delivered quickly, and that's why we always strive to offer the fastest delivery in Central London. But don't worry, if you don't want your flowers delivered until a week, month or even a year after ordering, we can make that happen too.
Making sending flowers by post easy in Central London
With so much to see and do in Central London, the last thing you probably want to be doing is walking up and down the streets looking for a place to send flowers. Luckily now you don't have to because our online flower delivery service means that whenever you feel the urge to share flowers by post with someone, you can do it on the move. Whether you're sitting in a cafe in Soho, or admiring art in one of the many museums, you can arrange a flower delivery at the touch of the button, saving yourself time and money.
A selection other florists can only dream of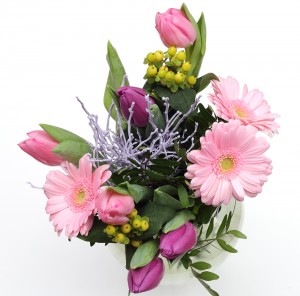 We do unique bouquets, and we offer next day flowers – what else can we possibly offer to set us apart from any other local flower shops? Well how about offering one of the widest selections of flora and fauna available anywhere in Central London. We have such a diverse array of everything from simple bouquets and cheap flowers for those times you just need a bouquet, to some of the most exotic and hard to find species that other florists can only dream of procuring. Explore our extensive range online today and see how we compare to other places around the city centre.
Getting to know Central London
A lot of people think they know Central London, but the area holds a lot of secrets, even from those who've lived there, their whole lives. Obviously you've got the famous landmarks such as the Houses of Parliament, the London Eye and the British Museum, but did you know there is also a museum of mechanical sculptures to see at Novelty Automation, and a shop with a book lounge in the middle of it (Liberty) and a bar housed in an old air raid shelter in Soho called Cahoots? Around 300,000 people are estimated to live in the area, and with so much to do it's no wonder.
Expert florists for your convenience
Some online flower shops are quite lax about the team they hire to create bouquets for their customers, but that is definitely not the case with us. We are extremely proud to have some of the very best florists in the city, if not the country (maybe the world). They know virtually everything about the different types of flowers, from the different varieties they come in, what they smell like, how they react in different environments, what they mean, and most importantly, which ones go best together to create truly stunning bouquet. Send flowers online today and have the best in the business working for you.