Wedding Flowers Can Say So Much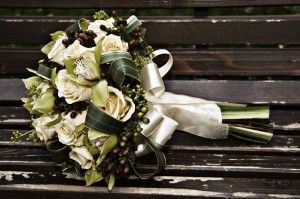 So the big day has finally arrived – you're getting married! You have probably spent months planning your dream wedding and are choosing everything with the utmost care, from the china to the dress to the food that will be served. It's only natural that you spend as much effort on the wedding flowers as they are such an important part of your celebration. A wedding is a wonderful moment of joy symbolizing the joining together not only of two people in love, but of their families as well. Your families will now become one, just as you and your partner will now create a new family. It's all very exciting and the occasion deserves to be recognized and celebrated in a beautiful setting and with beautiful decorations.

There are no better decorations for you wedding than the flowers that will add lovely touches of colour to the space that you will be married in, the reception venue and even the clothing of the bride and groom. You can choose to have flowers as centerpieces on the tables what your guests will dine at, as well as decorations along the aisle of the church. You can place them along the banister if you will be descending a staircase as you enter the reception venue, creating an atmosphere of festivity and joy.

Many couples choose to get married in large hotels, old churches or even sometimes in golf clubs or traditional castles. These venues are all exciting places to hold your dream wedding. The spaces are large and can hold a lot of guests, meaning that you can share your joy with all of your family members and friends. But sometimes those large spaces can seem cold or austere; the architecture may be beautiful but the ambience might be lacking. You can completely change that with the addition of luscious flower arrangements that wil brighten and freshen any room or venue.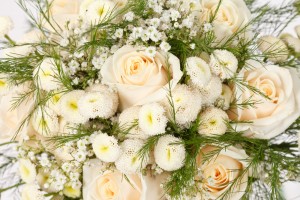 You may think that the flowers at your wedding are not the most important decorations. You may choose to have balloons and banners, candles and material hanging from the chandeliers. But with flowers, you can say a lot more. You and your soon-to-be-spouse can choose the flowers to reflect your personalities. That's not something you can do with candles, really. But the variety of flowers and the range of colours and combinations mean that you can design your wedding to be unique and memorable and, most importantly, to convey your taste. It's your day, of course, so it should reflect your tastes and preferences, not those of the venue owners.

FlowerDelivery.org.uk can work with you, the happy couple, to design and create the most beautiful and unique flower arrangements you can imagine. That's because we can create anything you can possibly imagine. If you dream it up, we will make it a reality – that's just how important your dream wedding is. Browse our website to get ideas or phone us on 020 3900 2443 to have a consultant work with you in choosing the blooms and colours that will make your special day stand out.
There are different ways of arranging flowers for a wedding. Picture your favourite flowers cascading down the staircase of the venue where you will
hold your ceremony or reception. Imagine them sweetly gracing the tables and sconces making the room a delight for the eye. You can have flowers placed anywhere – and the more the better! But what types of flowers and which colour arrangement will be best for you? That all depends on the style of your wedding and the personalities of the people getting married. You can choose playful arrangements with a mix of small and large blossoms, or you can decide on more serious bouquets for a more formal wedding. Colours should be chosen with care. You do not want to choose colours that will clash with the décor of the venue, and it would be a mistake to choose lots of combinations of flowers that have very heavy aromas for a small room. It may make the air heavy. It is also important to consider how warm it will be in your reception venue. Some flowers do not handle heat very well, so if you will have a roaring fire in the old stone fireplace and lots of people in the room, your flowers may wilt. Choose the hardiest blossoms if this is the case.

You should also consider the season and the setting of your wedding when selecting Wedding Flowers. For a spring wedding, lovely pastel flowers with delicate blossoms will complement the season and the weather. In the summer, larger and brighter flowers are the way to go. For autumn weddings, there are shades and combinations of colour that will allow you to capture the feeling of the season. And of course, for winter weddings, you can create that winter wonderland indoors or you can use bold, darker colours to go with the weather outdoors and the warmth inside.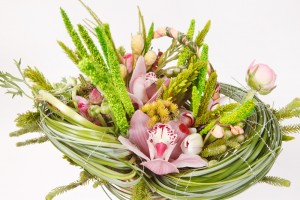 As you are now aware, there are many ways to go about selecting your Wedding Flowers. Table arrangements, decorations, and bouquets are all up to you and your tastes. But don't forget to think about which flowers you will carry to the altar. You will want your bridal bouquet to compliment your gown and the groom will likely have a blossom or two in his lapel. You can even decorate your hairstyle with lovely blossoms for that added touch of beauty. Will you have flower girls? A maid of honour? Will your bridesmaids hold bouquets as well? What about the mothers of the bride and groom? You can literally have flowers everywhere, making your special day that much more special. Call FlowerDelivery.org.uk today on 020 3900 2443 to start planning the flowers for your wedding. Make sure you have set aside plenty of time to make this important decision, as there is so much to choose from when you get your Wedding Flowers from us.