Don't Let Valentine's Day Sneak Up on You This Year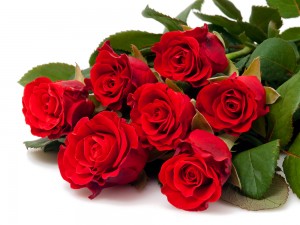 Valentine's Day is a special holiday that only comes once a year. Of course, you should tell your partner how special he or she is every day. But when you send Valentine's Flowers, they mean so much more. Don't hesitate to call today on 020 3900 2443 and we will ensure delivery in time for your special day. February 14th isn't just any day – it's the day when you can declare your love for the first time, renew your commitment to your partner or profess your undying passion. And all that can be said with flowers, those amazing, beautiful blossoms have a power all their own. No other day of the year is that power more important than on Valentine's Day.

It is celebrated all over the world, and is a time for lovers everywhere. Each country has its own unique and interesting traditions when it comes to this holiday, but flowers hold a prominent position in almost all of the celebrations. Did you know that as far back as the 15th century, people began sending each other flowers to mark this holiday, along with sweets and cards? When you use FlowerDelivery.org.uk to place your order for your Valentine, you will be taking part in a long and historic tradition that recognizes the 14th of February as a day designated for love.

This year do something different for your loved one; send a handmade and uniquely designed bouquet that will say just what you want to say, but without words. Roses are, of course, some of the most popular flowers that are ordered and sent on such a special day, as they connote passion, romance and love. But there are many other emotions that can be conveyed by different types of blossoms as well. Valentine's Day isn't only about passion; sweetness, playfulness, commitment, gratitude, friendship – these are all sentiments that flowers can symbolize, if arranged well. At FlowerDelivery.org.uk our business is arranging flowers not just well, but exquisitely. Our floral experts have tons of experience choosing which blossoms to combine, which vases and bowls to place them in, and which supplemental items to add. You won't believe how our arrangements manage to say exactly what you feel about your loved one.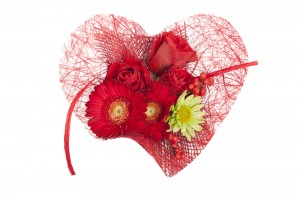 You can choose from ready designs that will be delivered to your or your significant other's doorstep as quickly as the same day. Or maybe you would prefer a bespoke arrangement that reflects your personality or that of your lover. Yes, personality can certainly shine in a flower arrangement – just as people have different tastes in food, individual preferences for flowers are often just as strong. You wouldn't want to send to wrong color roses, or a blossom whose scent offends. But our arrangements are sure to please even the least enthusiastic flower lover. They will be swayed by the delicacy and beauty of individual stalks or luscious bouquets. But how to choose from all our offers?

Much of how you choose which flowers to have delivered depends on what you would like to communicate. For example, combine serious roses with more whimsical daisies and you get a sweet, playful combination. Add some classic carnations to a bouquet of lilies and tea roses to melt your beloved's heart. Orchids convey strength and elegance, while the traditional bouquet of long-stemmed roses is one of the strongest declarations of love there is. Our special Valentine's bouquets come with vase, glassware or basket included in the price. All you need to do is browse the lovely combinations and arrangements and decide which one will light up your beloved's eyes and ignite passion in his or her heart. After all, Valentine's Day is certainly a time for passion. Just picture the look on your lover's face when the doorbell rings and a beautiful, bursting bouquet of pink and red is placed in the doorstep. You will be the talk of the town when you send Valentine's Flowers from our website.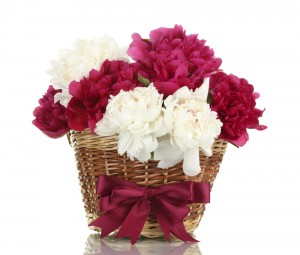 But don't wait until the last minute. Although we guarantee delivery on that day for orders placed in time, it is much better to choose a Valentine's Day arrangement from the heart, after having taken the time to deliberate what will really make your lover smile. Don't leave ordering the flowers until the last possible chance you have – this will lead to your making a rushed decision and possibly paying too much! Rushed decisions are usually apparent to the person on the receiving end of your procrastination, so put some effort into our choice of flowers. Take our word for it; we've seen it all played out many times. You're busy, work was a hassle all week and Valentine's Day has crept up on you. You feel totally unprepared and have nothing planned, but at the last minute decide to purchase whatever flowers you can find on the way home. Don't let this be you! Order your flowers from our site today and you can rest assured that your bouquet says what you really feel: "I love you." You don't want it to say, "Sorry, I forgot again." That's no way to celebrate the saint of love.
You can also brighten the day of your family and friends by sending flowers to all of you
r loved ones. Your mother, sister, daughter, niece, aunt and coworkers will all love to receive a heartfelt reminder of their importance to you; even if the emotion is not passionate love, flowers can still evoke fondness and caring. It's important to remember everyone on this particular day; it's not just a day for couples, but for everyone to have a little bit more love in their hearts. Wouldn't the world be a better place if every day we acted as if it were Valentine's Day? Don't let this year's holiday go by without recognizing the important people in your life. Love, of course, is important every day of the year, but it has its own holiday only once out of every 365 days.