Spring flowers: planting, growth and indoor care
Best Flowers to Bring the Spring Indoors
It is incredible how flowers can make a home feel like it has been completely rejuvenated. This spring, bring the outdoors in by selecting beautiful spring blooms to place around your home. Whether you want to release a fresh new look in your abode, or don't have a garden to relax in this spring, our blooming marvellous floral ideas will help bring spring to your home.
What are Spring flowers
Spring flowers are called the flower, which usually grow and bloom in Spring, the flower that carries specific Spring meaning such as: new beginning, hope, fertility, purity, love. You can come across some exotic flower species that are also associated with the Spring season, but mainly Spring flowers are the ones that grow wildly during the months of Spring.
What are the names of Spring flowers
Tulips
If you favour something a little more exotic, opt for tulips in various colours. When your home is decorated in mostly neutral tones, introducing purple, yellow, pink, and black tulips around the house will add a spring warmth and an exciting colour palette. Tulips can look great in smaller posies and should be dotted around your home to add a spring look.

Daffodils
These spring-blooming flowers will add an instant touch of the season to your home. Available in white or in yellow, the vibrant colours of the daffodil instantly refresh your home. Daffodils are extremely affordable, and your home will look amazing with daffodil flower bouquets arranged all-around your home. Place massive daffodil flower arrangements in the centre of the dinner table and smaller arrangements in assorted rooms of the home.
Hyacinth
Potted or freshly cut by a florist, these flowers provide the essence of spring you want in your home this season. The elongated heads and pastel shades of the hyacinth provide pretty splashes of colour to your home. These flowers look wonderful as table décor for a spring dinner party, and if you opt for same-day flower delivery, you can enjoy these beautiful blooms for longer.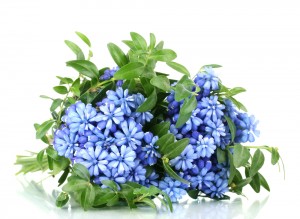 A Flower Delivery of Crocuses
The crocus belongs to the Iris family of flowers and grows in a variety of different colours. White, blue, and yellow crocuses are evocative of spring and are available at most online florists. Consider putting separate colours of crocuses in vases around your home and then creating a bigger display of mixed crocuses for the main living area.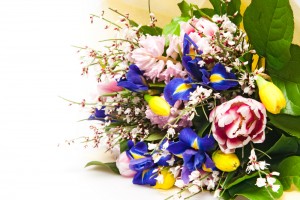 Bouquet of Mixed Yellow Flowers
Yellow is definitely the colour of spring, and an interesting way to display spring flowers is by choosing an array of flowers in the same colour. Opt for a bouquet of daffodils, yellow roses, and yellow tulips for a burst of pure sunshine.
What flowers bloom in Spring
You should know that the most popular flowers that bloom in Spring are:
Tulips;

Daffodils;

Crocus;

Hyacinth;

All yellow flowers.
These are also the flowers that are mentioned above. They are not the only Spring flowers out there that you will find, hence Spring is the season that most of the flowers, trees and plants bloom.
When to plant Spring flowers
Plant Spring flowers in early Spring of very late Winter, when the soil is warm enough so they can bloom. It is essential, hence the one-time bloomers will only bloom once a year. If they come back, then you have to consider that you have perennial flowers. Most flowers bloom once and if planted early, hence they need at least 2 weeks so the bulbs start to grow and roots attach the flower to the ground.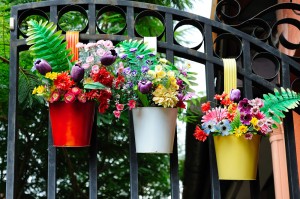 Bring Spring to the Homes of Friends
While you are ordering flowers for yourself, why not treat your friends and family to a beautiful spring-inspired bouquet? Many online flower stores provide offers to buy affordable flowers for your own home and the homes of those you love.

Precautions to Take When Bringing Spring Flowers into Your Home
Spring in the UK may treat us to spells of warm weather, but this season is usually quite cool. Because of this, households are keen to turn on the heating which is great for comfort, but not so good for fresh flowers.
When you have flowers delivered, prepare them appropriately so that they last longer in your home. If your flowers have been sent with flower food, put this in clean room temperature water in a vase and mix well before placing your trimmed flowers into the solution.
Avoid placing your flowers near radiators as this will dry out your flowers, and you won't be able to enjoy them as long as you should. Although feeling the spring breeze flow through your home is one of the perks of the season, it is worth remembering that this breeze could blow the petals from your flowers. To avoid this, place your flowers away from open windows.