Instead of Saying You're Sorry, Show it with Flowers from FlowerDelivery.org.uk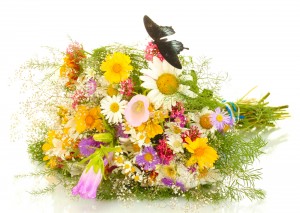 As the song goes, saying you're sorry is the hardest thing to do. But it doesn't have to be. You can express regret in a number of ways, but to really show that you regret, send flowers from FlowerDelivery.org.uk. Flowers can say a thousand things that we can't muster during tough situations. They can say, 'I Love You', 'Thank You', 'Congratulations', and more. But one of the most important things that flowers can say is, 'I'm Sorry'. It's hard to know why apologizing is so difficult. Perhaps it's a part of human nature. Perhaps we just don't have enough practice with those two little words. Whatever the reason is that we find it hard to say, 'Sorry', it isn't hard at all to send flowers with us.

We make ordering easy, with two great options for all your flower delivery needs. You can order online with just a few clicks and a credit card for hassle-free shopping, or you can call us on 020 3900 2443 to speak to one of our expert florists about a more specific arrangement, bouquet or gift. When you are saying, 'Sorry' with flowers, you can express regret, sympathy and many other sentiments. You can choose a lovely potted plant that will last and last or a beautiful arrangement of fresh flowers that will show your friend or loved one how much you care about mending your bruised relationship.

With Sorry Flowers, it is important to be understated. While you can make a grand gesture with beautiful roses or full lilies, it is best to keep the arrangement on the smaller side to show humility. If you give a gift that is overflowing with many different kinds of blossoms of all different colours, you risk blowing things out of proportion and making the recipient feel a little uncomfortable. That doesn't mean you should choose muted colours, however.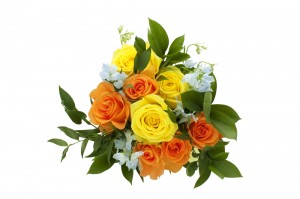 Many people choose bouquets of one solid colour when saying, 'I'm Sorry', since the sentiment is associated with humility and restraint. Sometimes, going over the top can have the opposite of the desired effect and even embarrass someone whom you are hoping to reconcile with. Flowers that say, 'I'm Sorry' are often similar to the ones that we send to lift someone's spirits. That's because we want to bring a smile to the face and recall those fond memories that made up your friendship in the first place. Sunny colours such as yellow, orange, white and pink are great for Sorry bouquets. But you can choose a melancholy blue hydrangea to show you are feeling down about the situation or an all-white bouquet to symbolize that you feel you are without words to express your regret.

No matter what you are saying sorry for, you can always say it more sincerely with flowers. A flower delivery, especially, shows forethought and respect in a way that store-bought flowers can't quite show. You had to take the time to parse through all the varieties of flowers and arrangements available and choose the one that says exactly how you feel. A flower delivery from us shows that you really value the friendship or relationship and that you will work to maintain it. A hastily written email or card in the post is not quite as lovingly expressive as a beautiful bouquet of flowers when it comes to saying, 'I'm Sorry'.

If you are apologizing to a partner or spouse over a spat or more serious argument, you may want to choose a more romantic bouquet. Long-stemmed red roses are the perfect choice to show that you are passionate about restoring your connection and that you will strive to repair what's been broken. Add different colours of roses to the bouquet to express your devotion and love and willingness to retrieve what has been lost in the fight. If you are really serious about showing how much you care about your relationship, spare no expense when it comes to saying 'Sorry' with flowers. Our affordable prices mean that you can send an extravagant bouquet for less money that with the competition. But over-the-top gestures of remorse should be reserved for a lover's quarrel. Other instances when you would like to express remorse, smaller bouquets might be better received.

While saying, 'Sorry' in person can sometimes be very hard to do, a delivery of fresh flowers from us could break the ice so that you have the courage to say those words in person. While anyone can appreciate flowers sent to say, 'I'm Sorry' saying it in person is far more powerful. If you show up with flowers – or shortly after they have been delivered – the time may be just right to repair your relationship. Don't wait too long, however, or your friend or loved one may think that you do not feel any regret for harsh words that were said.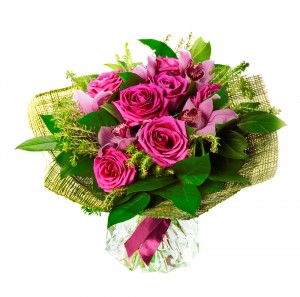 We not only offers two easy ways to order, online and over the phone, but we also have a large variety of seasonal flowers, potted plants, balloon bouquets, chocolates and other gifts that can be added to your beautiful bouquet to make it extra special. And with our next-day delivery on many items, you can be sure you get your message across as quickly as possible, which can be crucial when it comes to repairing a relationship. Think of all the times when you've held a grudge because you didn't hear those two little words, 'I'm Sorry'. Now think of how much better you felt every time you were wronged and you did hear those two little words. With us you can say them more effectively with a fresh flower delivery at very little cost. Call us today on 020 3900 2443 and we can help you design the arrangement for your loved on, to ensure that reconciliation will happen and to make everyone feel better and move on as soon as possible. While it's hard to say, sending flowers to show that you apologize is the perfect gesture.