Order Flowers to Match Any Season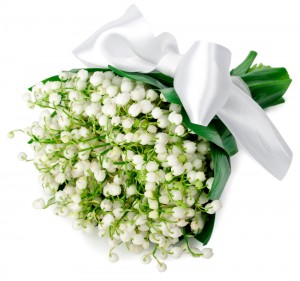 If you are giving the gift of flowers or having them delivered to your own home, you probably have some preferences in terms of which blossoms you would like and which colours you most enjoy. But did you know that for your event or wedding, you could save a bundle by designing your flowers according to what is seasonally available? You can still stick to your colour scheme and add some of your favourite blossoms as accents if they are not in season, but by creating flower decorations based on what is in season, you will keep the price down and the thought you put into your flowers will surely show.

Flowers that are out of season tend to be more expensive. That is because growing conditions need to be replicated in hot houses or beds and special care and attention paid to them to make them thrive. If you choose flowers that are not in season, you are paying a premium for all the extra care that is needed to get them to your door. But by choosing flowers according to their season and availability, you will be getting only the freshest and most robust blossoms. At great prices too! So if you are planning a wedding in the spring and would like to stick to white and pink, there are certain flowers that will make excellent choices. If you are having a birthday party in the fall, you wouldn't choose daffodils or tulips, as these are well out of season and would be quite expensive.

The following are just some guidelines for designing your flower selections according to the season. FlowerDelivery.org.uk is your source for seasonal flowers at fantastic prices. You can be sure you will always get the freshest flowers delivered right to your door when you order online or over the phone on 020 3900 2443. Whether your event is in the spring, summer, autumn or winter, there are plenty of flowers that can be used to enhance the event space or your own home. They can bring a touch of the outdoors in, supply colour and joy for any occasion.

In the spring, we often think of daffodils and tulips and symbols of the season. But there are plenty of other blossoms that are abundant and thriving when this season comes around. Daisies, cherry blossoms and lilies are also poignant symbols of spring in the UK. So are azaleas, jasmine, orchids and rhododendrons. Have you considered forsythia to decorate your party or wedding? What about bluebells or heather? By sticking to the appropriate season in your flower selection, you will be in tune with the weather and the feeling of the spring, which can make your event all the more organic and memorable.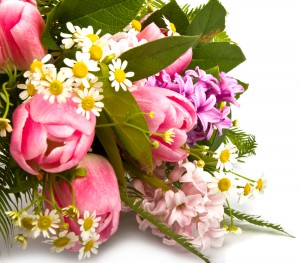 For summer weddings and events, there are plenty of options. Some of them are similar to spring flowers, since they have long-lasting blossoms. Heather and azaleas, for example, can be symbols of either spring or summer, depending on the month of your event and the weather of that particular year. But as summer turns warmer, you can find Lily of the Valley, marigolds, peonies and sweet pea blossoms that weren't available earlier. The colours of summer flowers are often more vibrant than the pastels associated with spring and Easter or Passover. They are deeper in hue and with darker greens on the leaves and stems. Any collection of summer flowers is sure to make your special day even more special.

When choosing flowers for an event or wedding in the autumn we often think of darker hues, such as orange, burgundy, yellows and browns. In the late summer and early autumn is when you can find many varieties of roses in bloom. So while these flowers are pricey during the winter and spring, they may be a bargain for a fall event. Try dahlias, morning glories and orchids and roses to create a sophisticated autumn bouquet.

And if you are hosting a party for the winter holidays or a having a winter wedding, you can choose your flowers wisely and save money. Holly Berries are, of course, symbolic of the winter season and are especially lovely in the snow. But carnations, snowdrops, winter jasmine and chrysanthemums can also make lovely arrangements to decorate any event. If you need help deciding which seasonal flowers will make your even most special, you can call a florist on 020 3900 2443. It can be hard to select, especially if you are planning an event far in advance. But with expert advice from our expert floral arrangers, your choices will be as easy as smelling the lovely scent of flowers when they are in season.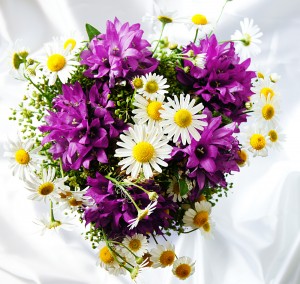 We are the best choice for all sorts of flower delivery, whether a single bouquet to freshen any room in your house to a large order for decorating a wedding hall. We've got the best prices and the best options that will certainly complement the season and your event. Choosing seasonal flowers is also an environmentally friendly option, since they don't have to be artificially grown and will likely be available locally. Think of all the money you can save if your flowers don't have to be flown from a few countries away. Sourcing your blossoms seasonally and locally is easier than you might think with the experts at FlowerDelivery.org.uk. Call today on 020 3900 2443 to find out which flowers are in season right now! Depending on the season, you can also add some additional accents, such as seasonal fruits, sprigs of holly or ivy in winter and even lovely greenery in summer. There are so many options, it can be hard to know where to begin. That's why we offer free advice over the phone when you call 020 3900 2443. It's like having your own personal florist. Give us a try today – you won't be disappointed by our flower selection or our prices! And when you call now, you can even get next-day delivery!