When to Give Potted Plant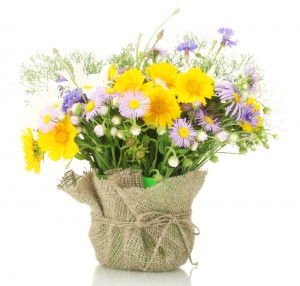 When you think of flower delivery, do you think of a dozen red roses in a long white box? Do you think of a luscious flower arrangement in a beautiful glass vase? Do you think of flowers and balloons combined to create the perfect gift? At FlowerDelivery.org.uk we can provide all of those gifts and much, much more. But we can also provide many gifts centered on potted plants that will continue to thrive and bring happiness to your friend, relative or special someone for months or even years to come.

Gifts of potted plants can take many forms and can come in many different vessels to suit the occasion and the season. There are many flowering plants that are suitable for gifts, some you may not have even thought of. You can choose from roses, azaleas, gardenias, orchids, tulips, irises, daffodils, bonsai trees and much more. Just take a look on our site to get some great ideas of the types of plants that can be given as gifts. You will be pleasantly surprised by all the options we offer. The hardest part will be choosing the right one for your loved one.

Aside from choosing the variety of plant that you would like to give, you can also choose the type of vessel if will come in. Our containers range from colourful metal buckets and containers to porcelain vases or pottery, creative baskets and trays and traditional pots. For something extra special, add a card with a message or choose the flower that fits the season. These are the gifts that will truly keep on giving, since they will arrive at the recipient's door just before their peak bloom. They are the gift that will get even more beautiful with time, as more buds open and blossoms become fuller. If the person you are giving this gift to is a talented gardener, or even just an ordinary one, many of these gifts will come alive again year after year, inside or out.

While a bouquet of fresh-cut flowers can certainly make a statement, there are times when you want to give a living gift. Our gifts of blooming plants are the perfect choice for such occasions. Take a look at some of the most popular options on our site, or call us today o 020 3900 2443 to create something unique for your special someone. A flowering plant in a pretty basket can be enhanced by a beautiful bow. You can capture the essence of spring with blossoms such as tulips and daffodils, or bring some beauty into the home with a lovely, full rosebush that will delight all year long.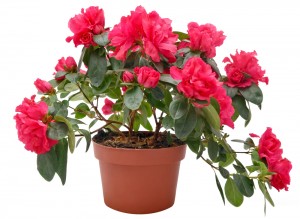 Whatever your favourite blossom, you can find a potted version from our company. Hydrangeas? We've got them. Violets? We've got those too. Orchids are a popular choice as they bloom year after year. What about daisies? A fern? A ficus tree or a money tree? The options are endless when you choose potted plants for delivery. You can have them sent in the container that you see online, or we can change the vessel according to your wishes. While Valentine's Day is the time for a large bouquet of fresh-cut roses, almost any other occasion can be joyfully marked with a lovely potted plant. If you know someone who has just welcomed a new baby, give the gift of potted gerberas to bring a little more sunshine into the room. Violets are as sweet as can be for Mother's Day and who wouldn't smile when receiving a pot full of daisies?

Not all potted plants must be flowers, mind you. You can give a peaceful gift of a bonsai tree or live bamboo, which will add a touch of serenity to the décor of any home. Have your gift delivered in a basket or a pot, whatever your fancy. But one thing is for sure – you won't find a better selection of potted plant gifts than ours. You won't find better prices either. We make sure that all of our gifts are affordable, and if you don't see something on the site that suits you, you can always call and have us create a unique design just for you.

Anniversaries are another great time to give the gift of a potted plant, since you will be giving a living gift to reflect all the years you have spent together. Don't give a gift that will fade away when the blossoms do; give a gift that symbolizes the strength of your bond and the endurance of your relationship year after year. If you know someone who is having a birthday, consider delivering a potted plant instead of a gift you won't be sure they will like. With a flowering plant, you can be sure that you will be delivering joy and that your friend won't feel obligated to thank you for something that he or she didn't really want or need. A potted flower will elicit genuine thanks!

If you know someone who has just moved into a new house or flat, that is the perfect time to give the gift of a potted plant. A new home takes a little time to get used to, and can sometimes feel cold and unwelcoming when you first arrive. But by adding a little life to the room, you can instantly create warmth and bring colour into a yet-to-be-decorated room. What a fantastic housewarming gift. As you can see, there are a multitude of reasons for giving the gift of a potted plant and since our gifts come in so many varieties and so many styles, you can be sure that your gift is absolutely unique. Order today for delivery tomorrow or call us on 020 3900 2443 to place a special order. You – and your friend or relative who will receive the gift – will be happy that you did. Remember, for a gift that will continue to blossom and bring joy, a potted plant from FlowerDelivery.org.uk is the best choice.