Orchids are Not Just Ornamental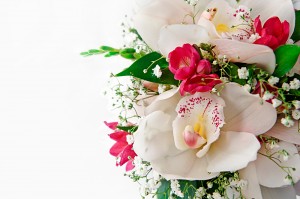 When you think of orchids does vanilla come to mind? Well, that's how broad this family of flowers is. There are almost 30,000 types of orchids, including vanilla. Not all of the varieties are produced for commercial purposes, of course. But there are a number of types of orchids that you can send as part of an exotic bouquet or a potted plant aside from the typical white ones that you most likely recognize. And since there are so many varieties, it makes sense that these hardy plants can be found all over the world. Asia, Central and South America are where most orchids come from, specifically tropical climates. They are the essence of tropical, actually, if you ask us.

Even the leaves of orchid plants are simply elegant – they are smooth and glossy and are what small children draw when they draw a leaf. These rich green leaves are heart-shaped and are found at the base of most orchid plants, the flower rising far above on long, slender stalks. Though orchids may drop their petals before blooming again the next year, most orchid plants will keep their leaves for many years. When you give the gift of a potted orchid plant, you will be delivering not only a stunning flower, but a living gift that will energize any room, even in the winter months.

And have we mentioned how lovely they smell? An orchid can freshen the room it is in and bring a pleasant aroma wherever it goes. Close your eyes and take a deep breath and you can be transported to a tropical island. Have an orchid delivered to a friend or loved one and you can give him or her this gift of an instant vacation for the senses as well. Imagine sitting in a dreary office during a dull winter day when the air outside is cold and anything but tropical. Just one orchid plant can whisk you off to a warmer place and you will be dreaming of lying on a tropical beach or exploring an exotic destination.

Deeply hued purple orchids are the perfect fit for a modern home or office, emitting elegance and luxury. The can be combined with other bright blossoms for a true tropical or special occasion gift. White orchids evoke light and pleasure and can bring joy to someone in need of a little pick-me-up. Kaleidoscope orchids are interesting to look at and there is always something to discover when you gaze into their intricate blossoms. You will see hints of pink, yellow, purple and peach – a colourful touch for your dining room table. Since orchids often have large leaves at the base and a cluster of delicate flowers atop a long stem, they often need to be supported if they are potted. This is a popular way to give the gift of orchids since these perennials will come back to life year after year, bringing with them light and happiness.

But if you want to give a truly vibrant bouquet, consider giving orchids in a vase instead of a pot or container. Dendobrium orchids are the perfect choice for a bouquet that will resemble fireworks in the summer sky. The hundreds of tiny blossoms will explode out of the top of the vase, filling the space around them with beautiful colour and elegance. White bouquets of Dendobrium orchids are summery and light, while purple ones are vivacious and bright. Choose the type of orchid you would like to give by see what FlowerDelivery.org.uk has to offer. You won't be disappointed with all the ways we make it possible to give your friend, family member or loved one an orchid plant or bouquet.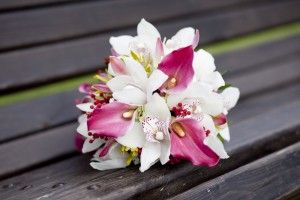 Give your mum an orchid as a symbol of her beauty and strength this Mother's Day. Treat a friend to an orchid to wish her love. Have us deliver some orchids to your partner or spouse to symbolize luxury and love. If perfect affection is the emotion you want to express, choose pink orchids. You should also have them delivered by us on your 14th wedding anniversary. Mature charm is a unique emotion that can also be shown by orchids, specifically the cattelya orchid. It should be clear by know that flowers can do so much more than add colour to a room. They can bring with them history, feeling and wishes that would otherwise be difficult to convey. The symbolism of orchids is especially steeped in history, as many ancient cultures have held superstitions and beliefs about what orchids can bring.

Since orchids are so prolific all over the world, there really is no season that is the right season for orchids. You can give them as a holiday gift in winter or a birthday gift in summer. Bring a potted one to a housewarming party to bring joy for years to come or have one delivered to a new mum for its promise of love in the future. They also make excellent Wedding Flowers, Birthday Flowers or everyday flowers when you have them delivered by our company. Our potted plants will arrive not yet in full bloom, so your friend or loved one will be able to enjoy the tropical atmosphere that comes with an orchid for weeks to come. The luscious bouquets are only the freshest and the expert floral arrangers of FlowerDelivery.org.uk choose the best blossoms that won't wilt right after they arrive on the doorstep. Our delivery vans are cooled, too, so even after they leave our florists' expert hands, they will be cared for perfectly until they arrive in the hands of your special someone.

Give colour, give light, give the feeling of exotic, tropical days spent lying on a beach. Or give the gift of simple elegance. If you are throwing a party for any type of occasion – a Wedding, an Anniversary, someone leaving on a trip, orchids can add a touch of class and glamour. Leave the arranging and delivery to us and you can enjoy your occasion to the fullest.