Flowers will Brighten the Day and the Spirits of Every New Mum and Dad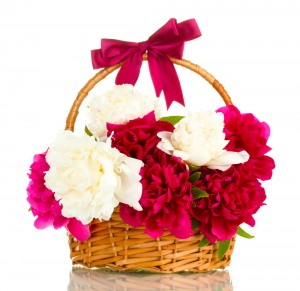 There is nothing more joyous for a family than the birth of a child. Whether the baby is the couple's first or not, recognition of this momentous occasion is always appreciated. There are many ways to congratulate a new mother and new father when a baby comes into their lives. Sending flowers or even delivering them yourself is a heartfelt way of showing your happiness for the family. And no matter how many other gifts the new baby receives, flowers are a gift for the new mother that she will surely appreciate. They are a way of recognizing what she has accomplished and the journey that she is about to begin with her new little one and her family.

Call us today on 020 3900 2443 or place your order online – it's easy and quick, and your choice of gift will be delivered in no time. You won't have to spend hours browsing the stores, going out of your way to choose the perfect gift. Flowers are always the perfect gift. And in case you don't know what kind of arrangement to choose, you can select some of the pre-designed arrangements available on our site. We have years of experience choosing the right flowers and placing them in the right vase or basket to convey exactly the congratulations that you would like to say. So when your friends or family members welcome a new member of the family, say congratulations with a beautifully arranged gift of flowers.

When choosing gifts for babies it is hard to know what the new family will need. Many people will end up giving the same gift – and a new baby and new mother only need so many rattles and bottles. But when you give the gift of flowers, you can rest assured that you are giving a unique gift that no one else has chosen. Your gift will be remembered as heartfelt and sweet, especially since it can be delivered right away when the new mum will certainly need a pick-me-up after the birth of her child.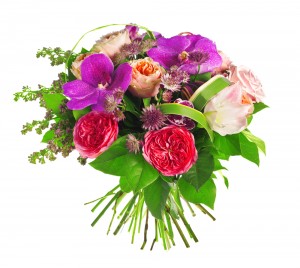 Although welcoming a new-born into the world is a joyous and wonderful occasion for everyone – grandparents, siblings, parents and friends – it can sometimes be tough on the new mum as well. She will be tired and experiencing a new set of emotions and physical feelings like never before. Why not send her something nice, something just for her to make her feel special? After all, there will be people fawning over the baby and cooing about how beautiful he or she is. But sending mum some flowers will make her feel good too. Recovering in a hospital or even at home takes a lot of time. The sight of a beautiful bouquet of fresh flowers will brighten her day no matter how little sleep she has gotten.

FlowerDelivery.org.uk has a wide selection of beautiful gifts and flower arrangements that are designed specially for the arrival of a new baby. We have put together these lovely items with new mums and dads in mind, knowing that this time can be emotional and that flowers can freshen any room. You can choose to send a gift box with some keepsake items and lovely things for the baby along with the flowers. And best of all, you won't need to worry about choosing the wrong gift. We have designed our gifts to please every taste. More importantly, you can choose a flower arrangement for the arrival of a baby girl or a baby boy and say exactly how you feel.

It is typical to see gifts for boys that are predominantly blue and gifts for girls that are predominantly pink. These classic color combinations reflect how people feel when their babies are born. It has become natural to associate blue with baby boys and pink with baby girls. You can choose among many different combinations of flowers, however, that have these colors as their main elements. There's no need to choose just roses for a girl and blue flowers for a boy. The range of flower types and ways to arrange them will amaze you – just have a look at our beautiful catalogue of bouquets on our website and you will be pleasantly surprised by all the variations on these classic themes.

The flower arrangements that we have so carefully selected to welcome a new-born boy have strong, contrasting colors of white and purple or cream and light green. And for a baby girl you can choose among the many arrangements that feature softer hues of pink, peach and yellow. Of course, you can also choose your own type of arrangement to suit the person you will be surprising with your gift. Maybe you know that the new mum loves purple or yellow and would be pleased with a bouquet reflecting just her specific tastes.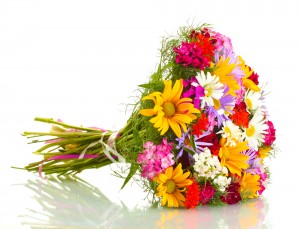 When a family welcomes a new life into its fold, there is no better way than to show your congratulations than with a living gift. Sure, you can also include some beautiful toys, clothes or stuffed animals, but a gift of fresh-cut and hand-arranged flowers is a way to bring light and joy to the new family. Many people have flowers delivered to the hospital room where the new mum is staying and recovering. This is a wonderful way to show that you are right there with her at this precious time. But why not have some flowers sent again a few days later when she has arrived home with her precious bundle? Our arrangements will last longer than her stay in the hospital and it is sometimes difficult for new mums and dads to transport flower arrangements home from the hospital. Send another bouquet to the house so that the joy of the moment can last even longer. Whether it is the first baby or not, the mum's and the dad's spirits will be lifted by the sight of fresh flowers in their home, making the transition much more pleasant.