Flowers on Mother's Day – The Perfect Gift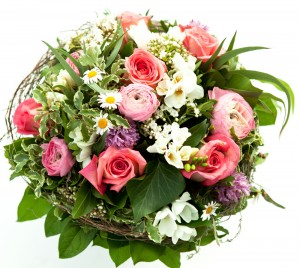 You might tell your mum how much you appreciate her every day. You might tell her that you love her every day. Even if you don't say the words, you may speak on the phone every day or share emails or Skype calls. All of these gestures show your mother that you really care, but you can never do them enough or say those loving phrases often enough to truly capture how you feel. That's because it is sometimes hard to show emotions that we feel so deeply. That's totally normal. But when it comes to Mother's Day, the best way to show you care is to remember to send Mother's Day Flowers. You can choose just any company to arrange and delivery your mum's Mother's Day Flowers, or you can choose FlowerDelivery.org.uk to see the difference we can make for your mother this year.

One way to show your mum how you feel is to send her a card in the mail or call her on the telephone. But when you take the time to choose a beautiful bouquet for your mother, you will really please her and make her day even more special. We offer a wide variety of arrangements and gifts that come in all shapes, sizes and colours. That means that you can choose the perfect gift to fit your mother's personality and style. Only you know what will really make her smile on this Mother's Day, so why not choose the best flowers for such a special occasion for the best mum around – yours!

It's hard to decide what would please your mum. But when you browse our site you are sure to find something that will catch your eye and remind you of your mother. Does your mum like gardening? You can give the gift of bulbs or potted plants that can be transferred to a back garden, keeping the memory of your gift of this special day alive year after year. Many of our Mother's Day Plants come in lovely vases and vessels that your mum can re-use again and again. Plus, these flowers are truly a living gift, one that will keep on giving long after even the freshest bouquet has wilted.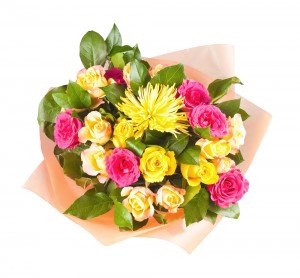 Wilting is not a problem you will face this Mother's Day. Many stores are not open on Sunday, so when Mother's Day rolls around, your flowers are already a few days old. This means that they will not last as long and may already be showing the effects of changes in temperature and being in water for a couple of days. When you order Mother's Day Flowers from us, however, you will have only the freshest flowers delivered to your mum. That's because we delivery on Mother's Day – that's right, we make deliveries on the Sunday of Mothering Weekend so that your mum will have the best bouquet around. Not every company can guarantee delivery on Sunday, and not every company will make your bouquet to order. That could mean that your mum will receive a less than fresh Mother's Day Flower arrangement. You don't want that for your mum, now do you?

This is your mother's special day – and it only comes once a year! So take that extra time to select her favourite blossoms in her favourite colours. But if you don't know where to begin, phone us on 020 3900 2443 and we can help you select the best gif for your special mum. Don't forget the other mums in your life as well. If you and your wife have children, be sure to honour her too. Your grandmother, aunt, cousin, co-worker and maybe your daughter are all candidates for your affection this Mother's Day so be sure to recognize how special they all are to you.

You don't have to send just the same old bouquet that you send every year. Our Mother's Day Flowers are some of the most interesting and unique arrangements that will bring a smile to your mum's face. If you want something different this year, try a Mother's Day Plant as mentioned above. Or you can choose to have your flowers delivered in a lovely woven basket. This is just one of the touches that will make the flowers for your mum stand out this year. With delicate roses surrounded by baby's breath and ferns all lovingly arranged in a pretty basket, your mum will be absolutely impressed with your taste.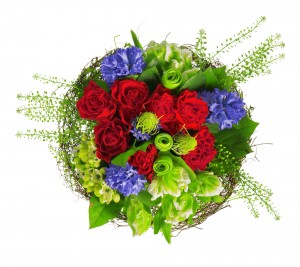 You can also choose arrangements that are wallet-friendly. We at FlowerDelivery.org.uk understand that fresh-cut flowers can be a big expense, and even though you want to show your mum how much she means to you, you may not have the means to go all out when it comes to this type of flowers. Not to worry, we have plenty of beautiful arrangements that are affordable for any budget. And no one will know that you didn't spend a fortune. Your mum will think that you went for the most expensive flowers that you could find, when really you saved some time and money by ordering from our site. Our budget bouquets are just as lovely as some of the more luxurious and your mum will be just as pleased with your choice.

The flowers for your mother will be delivered by hand to that special person in your life – your mum, your wife, your grandmother, and your friend – without you having to drive all over town. Sometimes you can't be with everyone on Mother's Day, in which case you want to make sure that you arrange to have Mother's Day Flowers delivered on the Sunday. Whether you choose, classic and traditional or modern and luxurious arrangements, you can be sure that your mum will be totally pleased when she sees what you have chosen for her. Our careful drivers will deliver them to her arms, lighting up her day with your gift. Place your order online now to ensure your mum's happiness.