Send some Sunshine to an Ailing Friend or Loved One with Flowers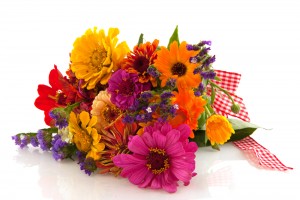 When someone you know is feeling under the weather, there is no better way to pick up the spirits and having them feeling right as rain again than with a lovely bouquet of beautiful flowers. We send flowers for many occasions and for many reasons, but when you have already offered to bring over chicken soup and drive your friend to or from the doctor's office, what else is there to do? Not many things can make us feel better when we are ill better than a sunny arrangement of fresh flowers from FlowerDelivery.org.uk. We'll have them delivered to the door the next day and since our prices our so low, you can keep sending flowers until your friend or loved one is all healed and back on his or her feet.

When you are thinking of sending a gift to someone you know who is struggling with a serious illness or just the common cold, it is best to choose cheery colours and bright blossoms. Bouquets that focus on yellow, orange and red are some of the best pick-me-ups when our immune systems are low. Yellow connotes sunshine and health in many cultures and it makes sense that when the clouds have covered your eyes and you are feeling sick, sunny thoughts are what you need to get yourself on the mend.

Many of our get well gifts also include a playful Mylar balloon with a message on it, a gift mug or a plush toy. You can choose from a number of different colour schemes and many different types of flowers to find whatever will best suit your friend or loved one in his or her time of need. Get well balloons are quite common and you can even create an entire balloon bouquet with this sentiment in mind. You will be happy to see how cheerful the balloons can be and when you combine them with a wonderful, fresh bouquet of stunning flowers, the recipient won't be able to help but feel better right away.

Although flowers won't be the cure for the common cold anytime soon, they can sure lift someone's spirits if sickness has taken hold. Not only do flowers show that you would like to be there by your friend's side, but they show that he or she is in your thoughts, which is a very powerful way to show you care. Often, we send cards and balloons that say, 'thinking of you'. Why not send a bouquet that says the same thing but with no words. You can add the words, of course, with those cards and balloons, but flowers say so much just with their appearance alone.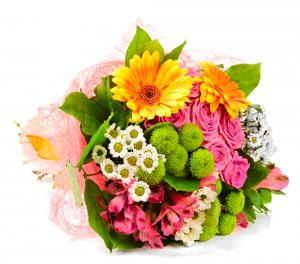 Having flowers delivered also makes the gift that much more special. It shows that you went out of your way to choose a gift that would bring a smile to your ailing friend's face. Not all Get Well bouquets and arrangements are yellow, red and orange, however. You can choose a colour scheme that will make the recipient happy. Choose a purple arrangement with lavender, for example, for some aroma therapy. The smell of fresh flowers can remind someone who has been bed-ridden of the outdoors, bringing some fresh air into the room where he or she has been convalescing. If you choose a living gift in the form of one of our lovely potted plants, you will have even more options to choose from. Vases vary in colour according to your tastes, but we also have ceramic containers, baskets, bowls, and playful containers such as mugs and (large) teacups.

Moreover, when you give a living gift to an ailing friend or loved one, you are giving a gift that requires some attention and care itself, at least after a few days it will. It can often be very good for a sick person to have a task, such as watering a plant, to take the mind off the discomforts of being ill. We offer a wide variety of plants in addition to all of our colourful arrangements, so you will not be at a loss. It might be hard to choose, however, so if you are having difficulty selecting the perfect gift, call us on 020 3900 2443 and an expert florist can help you choose the right blossoms in the right colours to make your loved one smile and heal.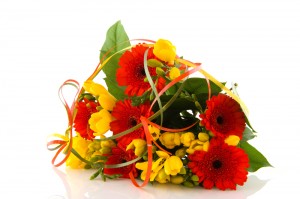 In addition to plants, flowers, toys and balloons, you could also give the gift of a lovely, healthy basket of seasonal fruit, though this gift is not always available, so be sure to check. You will be amazed at what you can find on our site, and if there is an arrangement in another section of the website which is not the Get Well section that you simply must have, do not hesitate to order what you think will make your ailing friend most happy. A dozen roses are just for romance, right? Not if they will bring a smile to the face of an ill loved one. Go ahead and order online for fast delivery to almost anywhere. Or, if you would like to create your own arrangement, you can do so over the phone at 020 3900 2443. It's never too late in the evening or too early in the morning. And, we don't sell arrangements that have been sitting around for days. We make each bouquet to order, so that only the freshest flowers will arrive on your doorstep or that of an ill friend or family member.

You could have flowers delivered to yourself so that you can hand-deliver them in person, or we will deliver them straight on to the hospital or home of your loved one. We know that in times of need, while it's best to be there in person, it's not always possible. But with Get Well Flowers from FlowerDelivery.org.uk, you can be a little bit closer and help comfort someone in need.