Say 'Congratulations' with Style!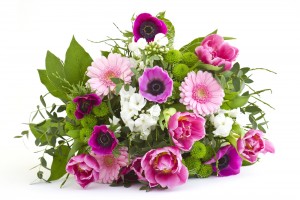 Think of all the times you say 'Congratulations!' to your friends and loved ones. You say it for many different types of occasions and all throughout the year. When someone you know has an occasion to celebrate, it feels good to be able to share in the joy and applaud a job well done. Whether you are saying 'congrats' to an old friend or a family member, you can say it better, louder and more sincerely with a bouquet of beautiful, cheerful flowers. For any occasion that you are congratulating someone, you can add flowers to make the occasion that much more special. Just think of all the instances when congratulations are in order and then think of FlowerDelivery.org.uk for all your flower delivery needs. We will deliver the congratulations right to your door or to the door of that special someone celebrating, bringing smiles too.

When a friend or a loved one is expecting a new baby, you are probably counting down the days until you can meet that little bundle of joy. Whether the baby is a boy or a girl, we have some beautiful creations that say a heartfelt congratulations to the new parents. You can even make a new grandmother's day by giving her the gift of flowers when her first grandchild is born or brought home from the hospital. Think about giving flowers to the siblings of the new baby, as they are celebrating too. Flowers will bring a burst of colour to any hospital room or home after a new baby is born and are a great way to show your happiness for the family upon it's new member's arrival.

Fresh flowers can show sentiment in many different ways. You can choose sweet blossoms or more dramatic and exotic ones, according to your tastes, of course. But when you send flowers as a way of saying, 'Congratulations,' you should keep in mind that cheery bouquets and bright colours are best. There are plenty of occasions that you should consider flowers for, whether you will be present or not. If your child or a friend is acting in a play and it's time for curtain call, a bouquet on the arm is definitely apropos. You may want to consider flowers to mark the anniversary of a couple you are close with; friends can make anniversaries feel much more special, especially if the friends send congratulatory flowers.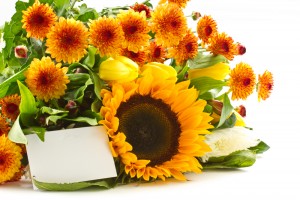 A wedding is the most common time for flowers. Along with your gift, why not consider a beautiful bouquet or a lovely flowering plant in a pot. They will make a great addition to the couple's new home, whether they have lived there for a long time or not. You can have flowers delivered by FlowerDelivery.org.uk right to the happy couple's doorstep, so that no one will have to worry about how to get them home after the reception. As for any occasion, you can give flowers to the relatives of the people directly involved. Think of flowers for the mother of the bride or groom as a way of saying that you are sharing in their happiness and recognize their contribution as well.

If someone you know has just moved into a new home, flowers or a live gift are definitely in order. You can have them delivered for the housewarming party or any time, to bring some life and joy into the new place. The same goes for a new office. If you know someone who has just opened a new business or moved the office to a new location, recognize the significance of the day with some congratulations flowers. They come in all colours, sizes and arrangements and are perfect for any type of occasion. Likewise, think of the joy that comes when someone lands a new job or a promotion. It is important to commemorate all of these occasions, since they make up the joys of life. A plant for the new desk or a beautiful bouquet of fresh-cut flowers delivered to your friend or loved one's door is the perfect way to recognize the accomplishment.

Another classic occasion for which we consider flowers a must is a graduation ceremony. Whether it is child graduating, a grandchild or a friend or family member, flowers say 'Congratulations' like nothing else. Every graduate in a cap and gown should be presented with a bouquet of bright blossoms to show how proud you are of the accomplishment. It's the perfect way to say that you are right there with them as they finish their studies and move on to different paths of their lives.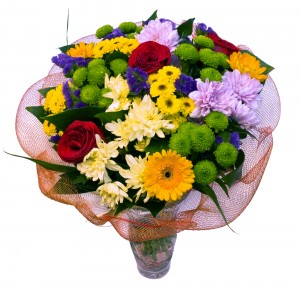 And finally, flowers are in order for every curtain call. Your son or daughter in the school play, your partner in the community theatre or someone you know in a more professional role, all deserve a handful of flowers so that they know how much you appreciated the performance and that your applause doesn't end when the lights go up. A beautiful bouquet of congratulations flowers from We'll keep the atmosphere of the play's closing night alive for days to come. They will also maintain the spirit of any occasion for which congratulations are in order, whether the birth of a new baby or the purchase of a new home. By delivering a bouquet of seasonal or exotic blossoms, you will really show your friends and loved ones that you are sounding the trumpets for their accomplishments and that you wish the best for them during this time of joy. Call today on 020 3900 2443 to speak with an expert floral arranger about all the ways that you can say, 'Congrats' with flowers and gifts from us. You can add champagne to the bouquet, a soft toy, chocolates or another gift from our wide selection of items. We have everything you need to perfectly match the personality of the recipient on his or her special day. So say 'Congratulations' with style and with love with a bouquet from our site.