Flower and Champagne – Not Just for Valentine's Day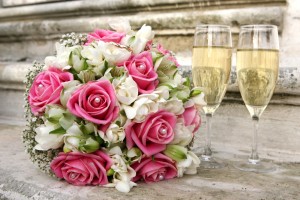 Deciding to send flowers to the person you love most or even to a friend who is in need of a pick me up is the easy part. Deciding what type of flowers to send and what type of arrangement to choose is a little bit more difficult. FlowerDelivery.org.uk makes your choice easy with the most beautiful and interesting arrangements available. Your flowers will arrive as fresh as if you had picked them yourself. But more importantly, they are selected by our experts for perfect bloom and colour as well as longevity. So even if you had picked them yourself, you'd have a hard time getting them to look this good. There are plenty of occasions that warrant a flower delivery – Mother's Day, a birthday, the birth of a new baby, the purchase of a new home. The list goes on. Valentine's Day is perhaps the most popular day of the year during which people send each other bouquets of flowers – usually roses – but that doesn't mean that it is the only day when it is appropriate to indulge in a fabulous flower delivery.

The next time you are considering having flowers delivered to someone you love and care about, consider boosting that bouquet's impact and meaning with an added gift. A teddy bear is nice. Some chocolates are special. But if you really want to see your loved one's face light up, include champagne with your bouquet of red roses or summer blossoms. You aren't sending just a bouquet of flowers anymore – you are sending a fantastic gift that captures even more emotion.

Champagne is all about celebration. Sure, it can be drunk on any regular day as well, adding a little sparkle to an average day. But we primarily order it at bars and restaurants when we have something to celebrate. Maybe the celebration is just that you are having an evening out, but we also toast with champagne to recognize significant holidays or anniversaries and birthdays. Champagne is more versatile than many people think, and it is certainly not just for New Year's Eve any longer.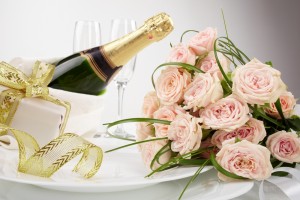 When you order a bouquet and champagne combination from us, you are sending the right message that now is the time for celebration. Only you and your loved one know what that celebration is, since this gift can be used to celebrate so many different things. Do you think your mum deserves to relax and live it up a bit this Mother's Day? She certainly does. You don't have to send a bouquet of a dozen red roses to your mum in order to have some champagne delivered. You can have the tipple paired with a bouquet bursting with colour and the essence of spring or summer, depending on which blossoms are her favourites.

If champagne is not your favourite beverage, we have created several unique pairings that include red, white and rosé. These are no bottles of plonk, either. You will be getting the finest quality wines when you order your flower and wine combination from our website. It's all about taste, and we aim to please, so if your loved one prefers a particular type of wine and favours gerbera daisies, for instance, we can create a bouquet and bottle pairing that will be sure to please. While many people think of romance when they think of the combination of flowers and wine, this gift can also be given to close friends and family members who have something to celebrate or be proud of. Perhaps a work colleague just finished a master's degree; that's certainly a call for celebration. Maybe your parents are celebrating their retirement or an anniversary; it's the perfect time to open a bottle and share a glass together.

For Valentine's Day and other romantic holidays, such as the birthday of a spouse or partner, a gift of red roses combined with champagne and chocolates is a fabulous surprise that can be delivered when you need it to be. Our drivers are always careful with their precious cargo, so you don't need to worry about any petals being out of place, chocolates being melted or wine being kept too warm. It's details like these that make flower delivery from FlowerDelivery.org.uk your best option. And while our drivers are always careful, they are quick as well, which means only the freshest flowers arrive at the doorstep of the recipient.

Sometimes it is hard to choose what gift to give for a special occasion. It can be tough to choose jewelry that will fit or that will be appreciated. Clothing is quite a personal choice, so it is hard to buy it for someone else. When it comes to choosing a gift for that special someone in your life, look no further than our company. Our site offers a fantastic selection of indulgent gifts that also happen to be quite affordable. With fast delivery and great customer service, you will return again and again for all your gift needs. If you don't see something on our site, no need to look elsewhere. Give us a ring on 020 3900 2443 and we can help you choose exactly what will most excite and please your friend, partner or family member. Our expert florists will help you to create a unique arrangement for that unique person in your life. And you will be the hero of the celebration.

So the next time you want to recognize your love for someone, you could spend all day wandering around the shops looking for the perfect gift. You could agonize over just what to buy and how much to spend. Or, you could order a beautiful bouquet and champagne gift from us and be sure that you made the right choice. Your gift will be delivered the next day – or on the date of your choice, and will always elicit a smile. That's what our drivers love most about their job – the smiles they deliver every day when the door is opened to reveal a bouquet of flowers and a bottle of champagne. There's nothing sweeter!