Birthday Flowers are So Much More Special than Just Sending Text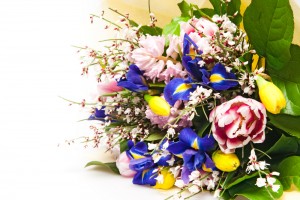 A birthday is a very special day. We each get one a year, and it is that one day when we can be spoiled and treated like a king or a queen without feeling guilty. On your birthday, you want to know that people around you are thinking of you. You want to feel cared for and loved, and you want your friends and family to make that special gesture of love and send you some Birthday Flowers. Since that is what you want on your birthday, why not return the sentiment when your friends and loved ones have birthdays.

In the age of social networking and electronic calendars, you may think that it is enough just to send a quick text or message with some birthday wishes. It has gotten to the point that many people simply write an abbreviation and don't even take the time to spell out the whole word "birthday". We at FlowerDelivery.org.uk think that is a shame. We think that birthdays should be about more than a text message or even a phone call. We think that birthdays should be about brightening someone's day and making the birthday boy or girl smile a wide, happy smile. What better way to accomplish that than by sending a lovingly chosen and beautifully designed arrangement of such flowers?

Since birthdays happen every day of the year, there is always someone who can benefit from having flowers for this occasion sent. It is unlikely that you know so many people that there is a birthday to celebrate every day, but you probably know at least one person who has a birthday each month. And as the seasons change throughout the year, the possibilities and options for flowers for a birthday party also change. You can choose blossoms that connote a season or are representative of a certain month to make that special someone feel even more special. You can choose such flowers based on the favourite colour or flower of your friend, partner, or grandmother. It doesn't matter to whom you are sending them, there is always something special to consider for the recipient's special day.

Everyone has a birthday. And you probably know that there is a zodiac sign that every birthday falls under. But did you know that everyone also has a birth stone and a birth flower? Each month of the year is associated with a specific blossom. You can create a really special gift when you choose the symbolic flower that is associated with the birthday of the person you are celebrating. What a creative way to select a flower?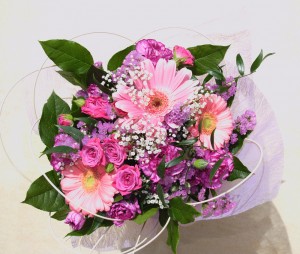 In January, give the gift of Birthday Flowers that incorporate carnations and snowdrops. If your friend's birthday falls in February, choose a primrose or violet arrangement or combine the two for a special bouquet. If you are selecting such flowers for a March birthday, Daffodils are the obvious choice. These bright, sunny flowers can be paired with many other blossoms to enhance the bouquet. In April, there is nothing sweeter than an arrangement featuring daisies and sweet pea blossoms. The Lily of the Valley is the elegant bloom to choose if your friend or loved one is celebrating his or her birthday in May. Classic roses are the best options for a June birthday, but you can still get creative since there are so many different varieties and colours. Water Lillies are a unique gift for those who have a birthday in July, or you could incorporate a Larkspur in the arrangement. In August, when the sun is hot and the air is warm, Poppies and Gladiolas are the best choice. As the seasons change and summer turns to autumn, Morning Glories and Asters represent the birthday month of September. Leaves are changing and beginning to fall in October, and you can complement the season's colours with Calendula blooms. Chrysanthemums are the gift to give for birthdays in November and Narcissus are for those December babies.

Although there are tons of choices when it comes to flowers for a birthday, taking the time to give something a little more special will really make your friends and loved ones appreciate your efforts on their birthdays. Send an arrangement that reflects their personalities or choose one in a cool vase that will go well with the décor of their homes. The possibilities are unlimited when it comes to choosing such types of flowers. Call us today on 020 3900 2443 to get started, or begin by gather ideas and call us to turn what you have imagined into a reality.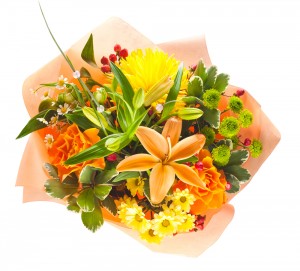 Our prices can't be beat, so you can afford to send flowers for this special occasion to all your friends and family members. Not only will you look generous, but you will be preserving a tradition that goes back centuries. Be that friend who always thinks ahead – you can still use your electronic calendar to remind yourself of upcoming birthdays. But now instead of that reminder saying "email Em for her birthday", change it to say " order flowers for Em". Just be sure to put it in that calendar a day in advance so that you will be sure to get free delivery when you place the order. You will be surprised at how much money you can save when you order flowers online instead of heading to the florist. And they are so much more impressive that a cellophane wrapped bouquet that was probably put together days ago.

We guarantee your satisfaction with our service – it's how we keep our customers happy and keep them coming back to order Birthday Flowers year after year. In fact, they order flowers for birthdays much more often than that, since there is always someone you know who is having a birthday. Just think of how much nicer it is for you when you receive that special gift of such flowers on your birthday instead of just a text message or email. In today's electronic and technology-based world, a real, live gift of flowers that smell and look great is a refreshing choice.