Mix it Up this Anniversary with Unique Flowers from FlowerDelivery.org.uk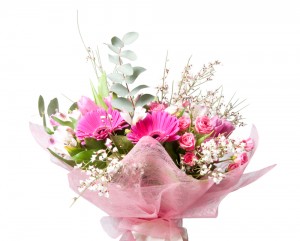 There is no occasion for which you can give flowers that has such a wide variety of options as an anniversary. Valentine's Day is usually associated with roses. A new baby is often associated with daisies, and even funerals can be associated strongly with carnations. But Anniversary Flowers are a gift that can be different every time you give them, which will bring surprise and happiness to your loved one. FlowerDelivery.org.uk offers a wide assortment of traditional and creative flower arrangements that you can choose from to celebrate your special anniversary, or you can consult with one of our professional flower arrangers by calling us on 020 3900 2443 to create something one-of-a-kind for your one and only.

Many people choose to give flowers that are representative of the month in which they were married. If you had a spring wedding, the blossoms will be very different from those that were present if you were married in the autumn. Even the time of the spring wedding will make a difference as some blossoms are so delicate and fleeting. You can make your emotions last much longer, however, when you remind your loved one of your special day. Springtime weddings bring images of daffodils, tulips, even lilacs. While in the summer, you are more likely to see daisies and roses in bloom.

Even if you were married in winter, there are flowers that can represent your special anniversary. Orchids and calla lilies are elegant choices that will bring warmth to your partner's face, even when it is blustery and cold outside. And isn't that what flowers are all about? Warming the heart and bringing your emotions to the forefront? There are many things that we say every day to show how we feel – from "I love you", to "I miss you"… even "Thank you", is a sentiment that we utter repeatedly. But you can make those sentiments even stronger when you say them along with a bouquet of beautiful, fresh-cut and expertly arranged flowers.

There is no end to the combinations of blooms that you can choose. You can select your flowers with different ideas in mind, meaning that you never have to send something boring. When you order flowers from our site you will be delighted with the creative combinations, but also with our competitive prices. No other flower delivery company offers such beautiful flowers for anniversary that capture your relationship so well – at such low prices.

Did you know that each anniversary is symbolized by a specific gift? The first ten years each have a special item associated with them – traditionally speaking, of course. The first anniversary is often recognized with a gift of paper. Choose stationery with your spouse's initials or even a beautiful address book will do. The years following include gifts such as pottery, cotton and bronze. It can be fun to pick out a unique gift that incorporates these elements. But these traditional gifts are expected – they have a long history of being associated with anniversaries. Everyone knows that after the first ten years we recognize anniversaries every five years with more significant gifts of crystal, china, then silver and eventually gold.

Adding flowers on top of these traditional gifts is a great way to surprise your spouse. He or she may be expecting paper, but you can complement that gift with a lovely pale bouquet to make a perfect combination. If you are giving copper – the traditional gift for the 7th anniversary, combine your present with a beautiful bouquet of orange roses for a colourful play on the copper gift.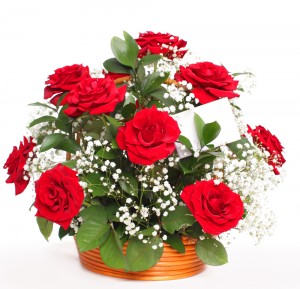 Your Anniversary Flowers can be delivered the next day, so even if you have been putting off ordering flowers, you will never be late. Wow your loved one with a special surprise of his or her favourite blooms. There are nothing quite like flowers to make anyone's troubles melt away, at least for a little while. If you are worn down by the routine of every day, make this day different with the gift of flowers. You will be delighted by the look of delight on your husband or wife's face when he or she opens the door to see a magnificent bouquet of blossoms.

Our flower experts are on call for you. We take customer service seriously because we know how difficult it can be to choose. Once you have decided to celebrate your Anniversary with Flowers, you don't want just any old arrangement. You want to present your loved one with the best and most beautiful flower arrangement that you can find for your Anniversary. Well, leave it to us to guide you through the difficult process of choosing flowers for such an occasion. That's what we are here for. So call us on 020 3900 2443 today to pre-order them. We can help you choose what is right for you and your loved one, what will help you celebrate all of your years together.

You will want to convey all the emotions that are important in your marriage and you can do just that with flowers. A marriage is built on love, respect, passion, friendship and kindness. But there are many more emotions that you may want to express, such as gratitude, promise of a bright future, romance, and even playfulness. No matter how many years you have been married, you can always surprise your loved one with flowers. He or she may be expecting a bouquet, but you can create a different combination of blossoms each year. You could even include the exact number of flowers in your bouquet for the number of years you have been married. Or, if you have only been married a few years, choose a bouquet with that number of large blossoms and fill out the bouquet with smaller, complementary blossoms. Flowers are symbolic of so many things – not just emotions, but of the time you have spent together and the life you share. Show your loved one how much you care by ordering Anniversary Flowers today!